With hundreds of Multifamily sales we have the experience to get your property sold!
We specialize in working with investors who are interested in multifamily properties.
If you have considered selling your investment property, we would love to discuss your options with you.
Whether you want to Trade Up with a 1031 Tax deferred Exchange
Move your investments from one area to another
Change from one type of real estate to another
Liquidate all or part of your portfolio
Struggling and want to explore your options to avoid foreclosure like a short sale (even if you have no equity)
We can more than likely come up with a solution to help you achieve your goals!
What Makes Us Different?
Anyone can say that they know how to effectively market your investment property, but in over 30 years in the real estate business, we have found that if someone occasionally sells this type of property, it is not practical for them to invest the time and resources into the tools and systems necessary to allow you to achieve the optimal result. When using a Commercial agent specialist, most agents show very little interest or put very little effort into any property that is less than 20 units. We understand our niche of 2-20 units and have a marketing system unmatched in most markets across the United States.
Others often promise more than they can deliver!
Most other agents only do so much to sell your property besides placing it in the MLS and waiting for someone else to bring a buyer.
When interviewing an agent to sell your small investment property, you should always ask the following:
How will the listing agent find investors for your property?
How many investors are you working with?
Where will the property be marketed? Do not help them by suggesting places that might make sense; wait and see what they tell you. Most will only do the bare minimum if you ask them, and only some will mill market your property in all the places we will (see below).
Ask them how many 2–20-unit properties they have sold in the past 12 months. Someone with little recent experience will likely not have the answers to the many common problems that come up when selling small multifamily properties.
Ask them how your property will be marketed outside the city it is located in.
How will you set the right price?
How will current trends affect that price?
We have proven systems in place!
We have a marketing system dedicated to answering all these questions, attracting new investors, and getting your property information in front of these qualified investors. Our team has thousands of investors in our investor database, which is growing daily.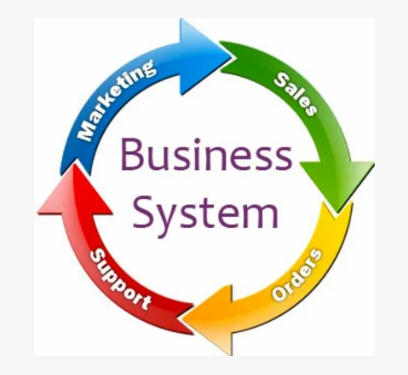 Here is precisely what we will do to market your investment property:
We will place your property in the local MLS. Contrary to what many agents will tell you, it is never a good idea to sell your property "OFF Market."
We will ensure your property is realistically portrayed in pictures and videos on the MLS and our other marketing materials. It is shocking how many of our competitors will have little to no good pictures in their marketing. Many of these properties are offered subject to inspection, so we need to understand how anyone can make a good decision without seeing good pictures and or video.
We will market your property on the following websites: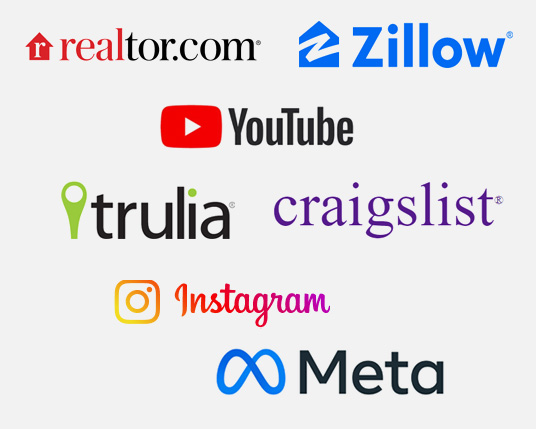 Premium Investor Websites where most of our competitors do not advertise your property. These are websites where more severe investors and out-of-area agents look at investment properties.
The Power of the Realestateinvestment.expert Network
We are currently operating in over 12 Markets across several states and proliferating! We have investment specialists in each location, with thousands of investor clients looking for investment properties outside their area. We regularly market our listings to our entire network and use our unique Joint Venture program to make our Network partners more comfortable selling our listings in other markets outside their primary market.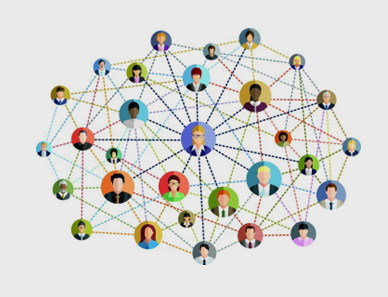 Our Experience, Systems, Negotiating Style, and Vendor List will help to save You Money!
During the period starting from 1999 until now, the average sales price of the total market compared to the average list price was 96.57%*. During this same period, our average sale price compared to the average list price was 97.63%. This means that our clients netted, on average, 1.06% more by using us rather than our competitors. This also means that when we tell you a price, we are not telling you what you want to hear, only to get the listing. We will give you a range. The top of the field is optimistic, and we can generate an offer within our coverage.
*Data statistics pulled from our Original Team Market MLS
We have multiple buyers waiting for new listings and may already have a buyer willing to make an offer at or above the current Fair Market Value. When we sell your property to one of our investors, we can also pass along some additional savings!
A Complete Analysis
When we analyze your property, we do more than pull comparable sales. We also consider your rent. We will capitalize the rents as a secondary means of estimating the property's value. If your rents are well below market, we will coach you on what you can do in the short and long term to maximize your sales price. We know buyers are doing this because we provide this report to our buyer clients every two weeks.
Please call us today or fill out the contact sheet below if you would like us to research the current market value of your property and see if we can get you an offer to purchase without needing to list your property.
Suppose we do not have an immediate match, and you decide to list your property. In that case, when we market multi-family properties, we typically take pictures or videos of the interior of all units and have interested parties view the photographs or videos. Once they make an offer, we schedule interior inspections. This way, we only disturb the tenants if someone is severe enough to have written an offer with terms that are acceptable to you.
How much is my property worth?